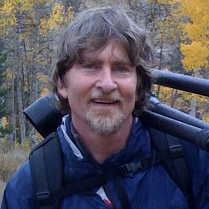 I'm a professional photographer specializing in landscapes and nature, and the author and/or principal photographer of five books, including Digital Landscape Photography: In the Footsteps of Ansel Adams and the Great Masters; The Photographer's Guide to Yosemite; and three books in the Yosemite Meditations series. I've also written three ebooks, including Exposure for Outdoor Photography, and Landscapes in Lightroom: The Essential Step-by-Step Guide.
In addition, I've written numerous magazine articles on the art and technique of photography, and my images have been published in over thirty countries around the world, including the magazines National Wildlife, Outdoor Photographer, American Photo, Sunset, Texas Highways, and a bunch of others. I have lived either in or near Yosemite National Park since 1983, currently residing just outside the park in Mariposa, California.
I love teaching, sharing my knowledge of photography, and helping others express their photographic vision. I'm dedicated to making sure that every student who takes one of my workshops or online courses comes away with new skills, new inspiration, and new ideas about how they can express themselves through their photography.
Cutting Through the Clutter
The world of digital photography can be complicated and confusing. There's lots of conflicting information out there. I work hard to cut through the clutter and give students clear, simple advice that will help them improve their photography and better express their own unique view of the world through their photographs.